Sometimes to save a river, you have to buy it.
Fishpond is a proud partner with Western Rivers Conservancy, whose slogan is, "Sometimes to save a river, you have to buy it." Of course, you can't actually buy a river, but you can buy the land along it—and that's exactly what WRC has been doing for 30 years. The goal: permanently conserve fish and wildlife habitat and create public access for anglers, boaters, hunters, hikers and others. WRC goes after properties that matter the most, and then they transfer them to the best steward possible, from the US Forest Service to state park systems. What does that mean for anglers and the rivers we love? Healthier habitat and better access for good. To learn more about WRC, sign up for their newsletter to stay in the loop with their projects.
We feel that Western Rivers Conservancy has such a unique approach to conservation to raise money that goes to purchase large pieces of land in order to protect habitat. Then that land gets protected and opened up to to the public! Their work ranges from our backyard here in Colorado and reaches all the way to the West Coast with the protection of critical salmon habitat. We like this model so much that we have created products that directly fund their work. With the purchase of the below products, we at Fishpond make a direct donation back to Western Rivers. The support from the Fishpond Tribe last year we were able to write them a check for over $10k to fund their work, see the story here.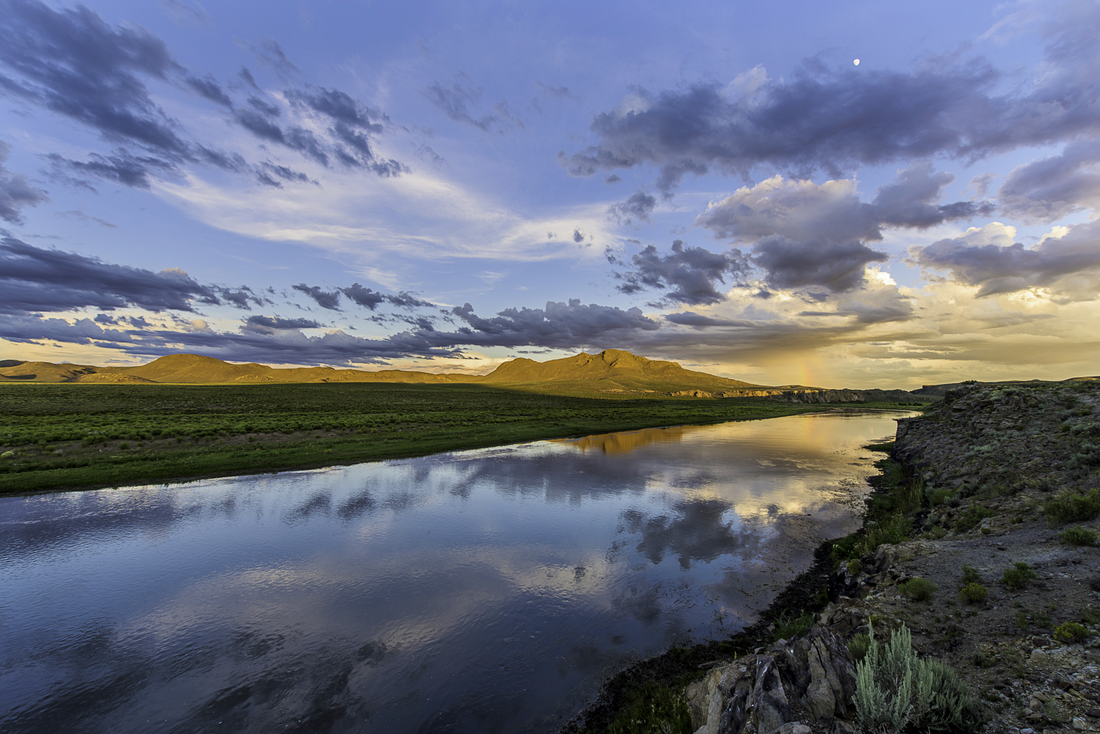 In March 2018, in Colorado, Western Rivers Conservancy created the 17,019-acre San Luis Hills State Wildlife Area, forever protecting 4.5 miles of the upper Rio Grande. It bought the property back in 2016 and worked with local, state and federal partners to protect it for fish and wildlife and to create new access to the Rio Grande. They sealed the deal in April, and now all 17,019 acres are permanently protected by a conservation easement held by the US Fish and Wildlife Service. The land itself is now owned by Costilla County, managed by Colorado Parks and Wildlife and opened to all!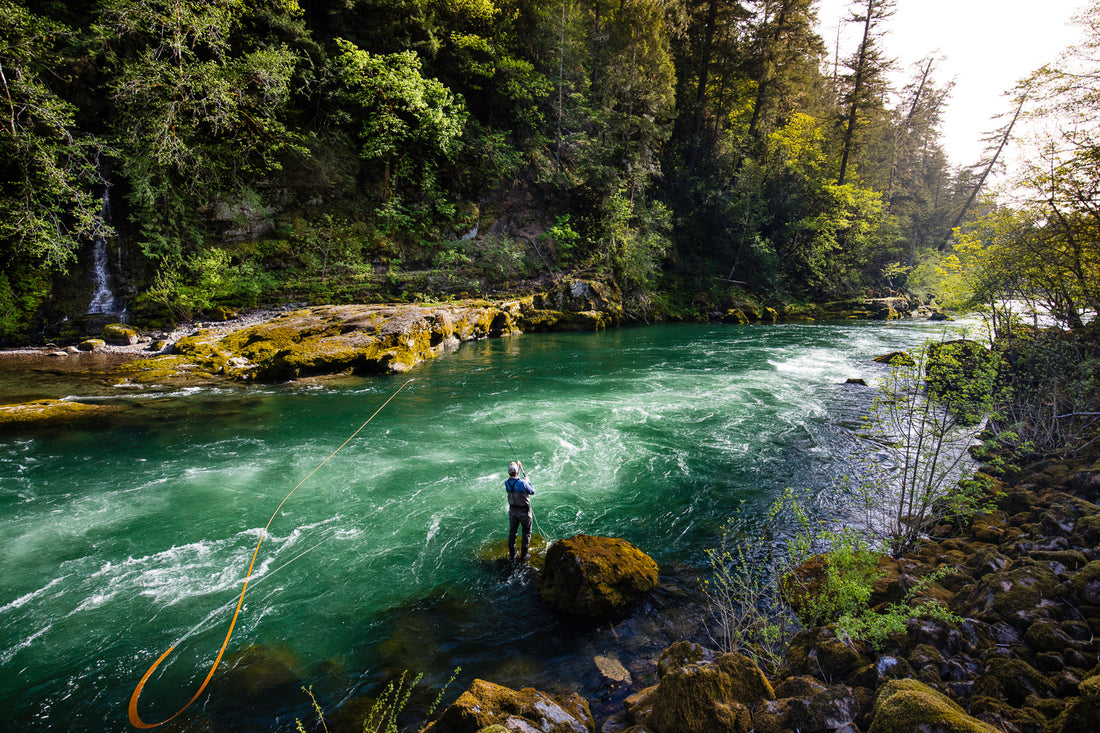 Our partners at Western Rivers Conservancy recently conserved a mile of the legendary North Umpqua River in southern Oregon. In the process, it protected the westernmost trailhead on the North Umpqua Trail, which has provided unfettered access to the storied fly-only water that continues for 33 miles upstream. It also conserved prime stands of old-growth, a mile of designated Critical Habitat for Oregon Coast Coho, and vital habitat for steelhead, chinook, northern spotted owl, elk and other wildlife. This was a huge win for anglers, fish and one of the West's greatest rivers. To support other WRC efforts like this, visit the website and hit Donate! 
Coho salmon have had it tough for over half a century in California, where populations in nearly every salmon stream are a fraction of their former size. Our partner Western Rivers Conservancy is helping to tip the scale in favor of fish on the most important river for wild coho salmon in California: The Scott. WRC bought a ranch on the South Fork Scott, and is working to dedicate the ranch's water permanently instream. That would mean bumping up flows by a whopping 20 percent, a potential game-changer for these imperiled fish. The project will also protect over two miles of designated Critical Habitat for coho. To support this and other efforts, become a member.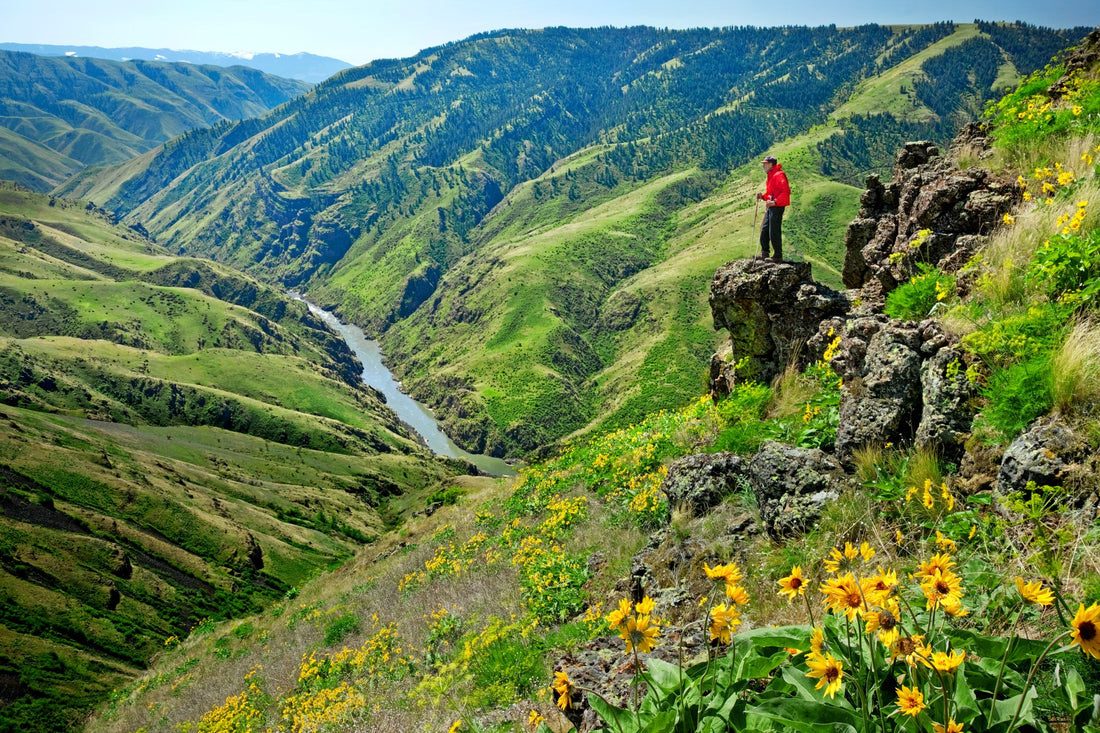 A life-list destination for just about anyone who plays on rivers, Idaho's Salmon River has been a focus for Western Rivers Conservancy for years. WRC has returned water to tributary streams in the Sawtooths, protected habitat for steelhead, bull trout and salmon, and, in 2014, safeguarded the cherished Pine Bar boating access site. Now it's working to protect a handful of critical properties that harbor epic steelhead runs, prime habitat for elk, bighorns and other wildlife, and access points to both the river and public lands around it. To do this work on the Salmon, and rivers across the West, WRC needs the support of folks like us—those who know the value of healthy rivers. Learn more and support this important work.
Thank You
We at Fishpond not only support the great work that Western Rivers Conservancy is doing but moreover we are extremely thankful for the tireless effort they put into protecting water and access. We hope that you get a chance learn a bit more about why these projects are so critical to the future of our sport.