"I've taken my future into my own hands and have never worked so hard in my life, but this exactly what I set out to do."
For as long as I can remember I have been an angler. I remember, as a child, fishing with my father during the warm summer nights on Martha's Vineyard in pursuit of stripers. I am not sure what drew me to this sport at first, but I know it has always been a part of me.  Maybe it was time on the water with my family or the thrill of casting into schools of breaking bass. Perhaps it was never mastering, but always seeing improvement in my cast every time I went. Perhaps it was just pure optimism and hope that we would land a huge one!  These things still stay true to why I love fly fishing and I love passing these similar experiences and feelings on to my clients. 
I remember my dad telling me when I was young that fly fishing can bring you to some of the most amazing places the world has to offer. Over time, that has proven to be true for me. This sport has taken me on a wonderful journey through life, being able to experience amazing places through hosted travel. More importantly, I have met incredible people along the way. Those relationships that were forged on the around the world ultimately inspired me to open a shop of my own.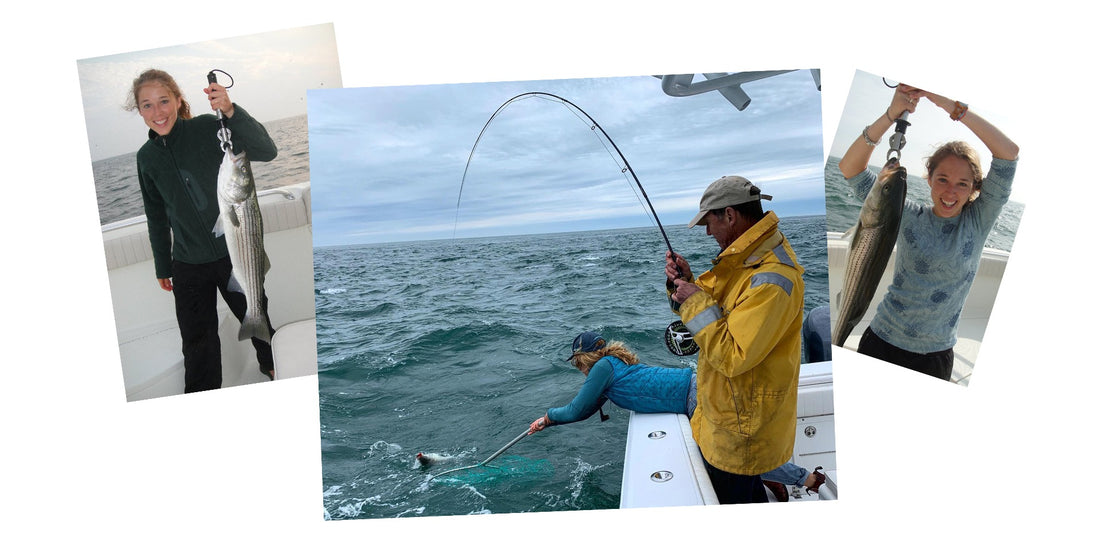 In college, at the University of Montana, I saw for the first time that people can turn their fishing passion into their career. For better or for worse I chose my path and never looked back. I attended Sweetwater Guide School while in college, which gave me the opportunity to work for and with some amazing people. They all inspired me to start my own outfitter. In 2016 I moved home to Martha's Vineyard and did exactly that. I remember telling my family that this was my plan. I cannot express how grateful and lucky I felt to have their support. Their response? "You are hard-working, passionate and you will figure it out. It won't be easy, but go for it."
It has not been easy, but I have loved every second of owning my own own business. I've taken my future into my own hands and have never worked so hard in my life, but this exactly what I set out to do. There are no days off. The "off-season" is packed with trade shows, hosted travel trips, emails, and getting ready for the next season. During the season, it's not uncommon for me to operate 3 trips a day, spending more than 12 hours on the water. I remember last fall, getting off the boat at the end of the day, realizing I would be spending less time in bed that night than I had spent on the water. As funny as it may sound, the ocean is where I feel like I am taking a break from my work. I love the excitement of getting my clients on fish, meeting new people, and forming bonds that you can't make anywhere else but on a boat. When I drop my clients off at the dock the real work begins. Washing the boat, prepping for the next day, responding to emails, marketing, bills, the list goes on. It just becomes a part of my routine. The work has not been the hardest part though.  When I was young, becoming a fly fishing guide was extremely intimidating. I was judged and tested against a different standard than the guys were. I had to work extremely hard to convince people to see me not as a young woman, but as an equal to all of my male counterparts. I knew during these trials that one day I would open a shop of my own, a place where everyone would feel welcome and respected. My goal is to give back to the fly fishing community as much as it has graciously given to me.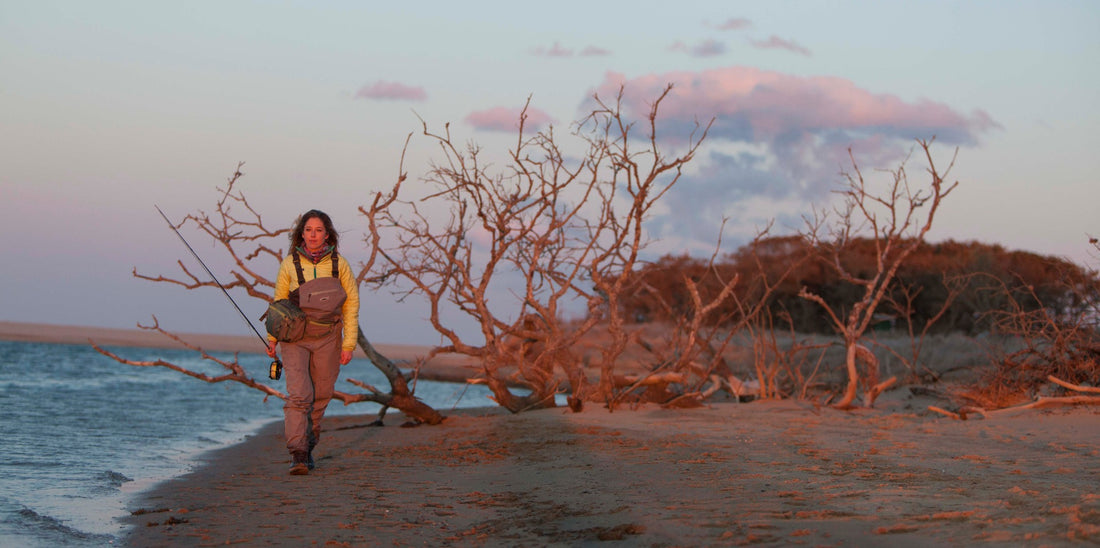 For obvious reasons, it's a really scary time to be opening a shop. This is a terrible time for the world. As a small business owner with a new shop on the way, this is a trying time. Like many guides, I had to postpone upcoming hosted travel trips, guided trips, and Airbnb rentals. Everyone is being affected by this. As we navigate these troubled waters, I know that our sense of community is more important than ever.  So, in May the doors to my shop will open, as scheduled. The shop will be a place for the community to gather, learn, and inspire each other to get out on the water and fish! I will be running my guide business, kids camp, paddleboard guided fishing, paddleboard rentals, and will offer all the gear you need to get out on the water. There's even an Airbnb above the shop for guests! My goal is for this to be a meeting place where everyone is welcome, where the importance of conservation and taking care of our resources are taught and where the beauty of fly fishing can be passed on to as many people as possible.
Every day we inch closer to the opening of the shop, and the realization of a dream. I've had paint in my hair since January. To all of my family and friends who have stopped by to help with the demolition and setup, I am deeply grateful. Martha's Vineyard has such an amazing community and I am so excited to have a shop there. If you are on the Vineyard this summer, please stop by!! I will also be opening an online store, so if you cannot make it to the island please check that out as well.
Through this whole experience, I have once again been amazed at how encouraging and gracious the fly fishing community has been. I have had endless support from clients, other guides, shops, and amazing companies such as Fishpond. It is this collective support that has given me the opportunity to do what I am doing. To each and every one of you, thank you!
LEARN MORE ABOUT KISMET OUTFITTERS