Holding Tank
These nets have become more than a piece of gear. With the addition of new age materials, a net is now an angler's companion out on the water that performs a multitude of jobs. Fishpond Ambassador Landon Mayer spends over 200 days a year on Colorado's waters with clients creating lasting memories and the net is a big part of delivering that experience. As much as any other piece of tackle that is brought along, the net is a crucial part of the angler's kit. The new Nomad series takes the net to another level with their unique properties. Outside of how light and durable these nets are, Landon shows us some creative ways that he uses his during his time on the water. See the full collection of Nomad Nets. 

Fish Photos
We will start with the obvious one. The Nomad nets provide a great way to get a great shot of your fish to remember the day. Everyone wants a proof shot of their trophy catch and a good net allows for proper fish handling and follows good #keepemwet practices.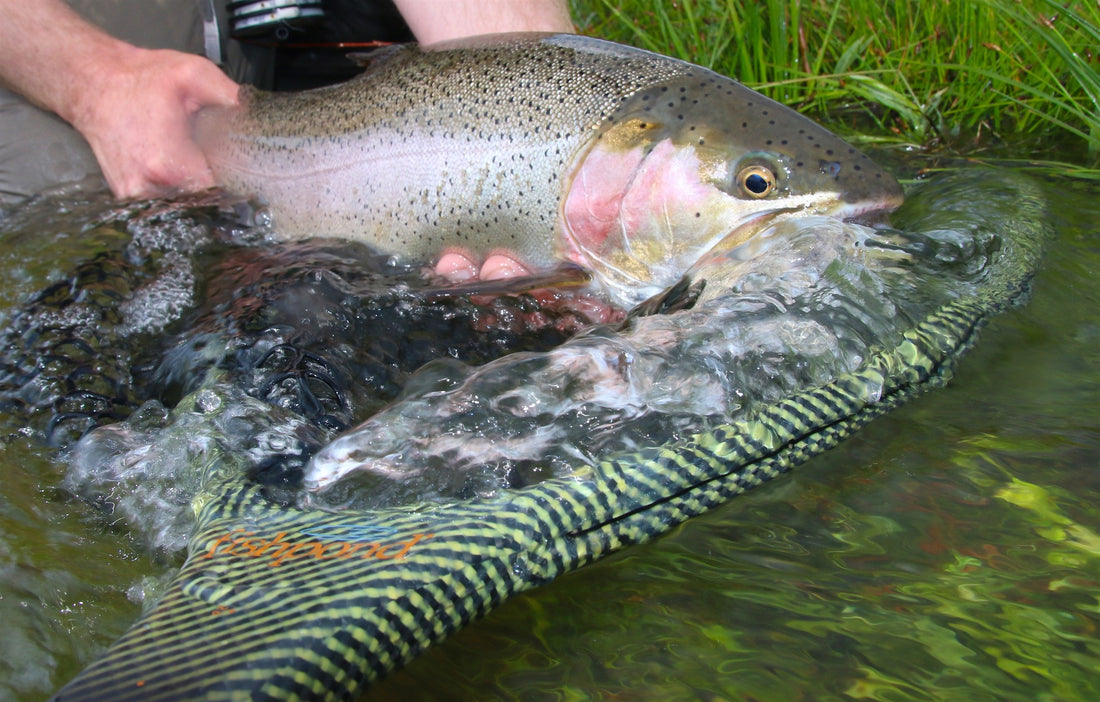 Holding Tank
Before you get that perfect snap, the Nomad nets make for a great holding tank to let the fish rest while you get the camera ready. The deep bags in these nets allow you to take your time and not hurt the fish.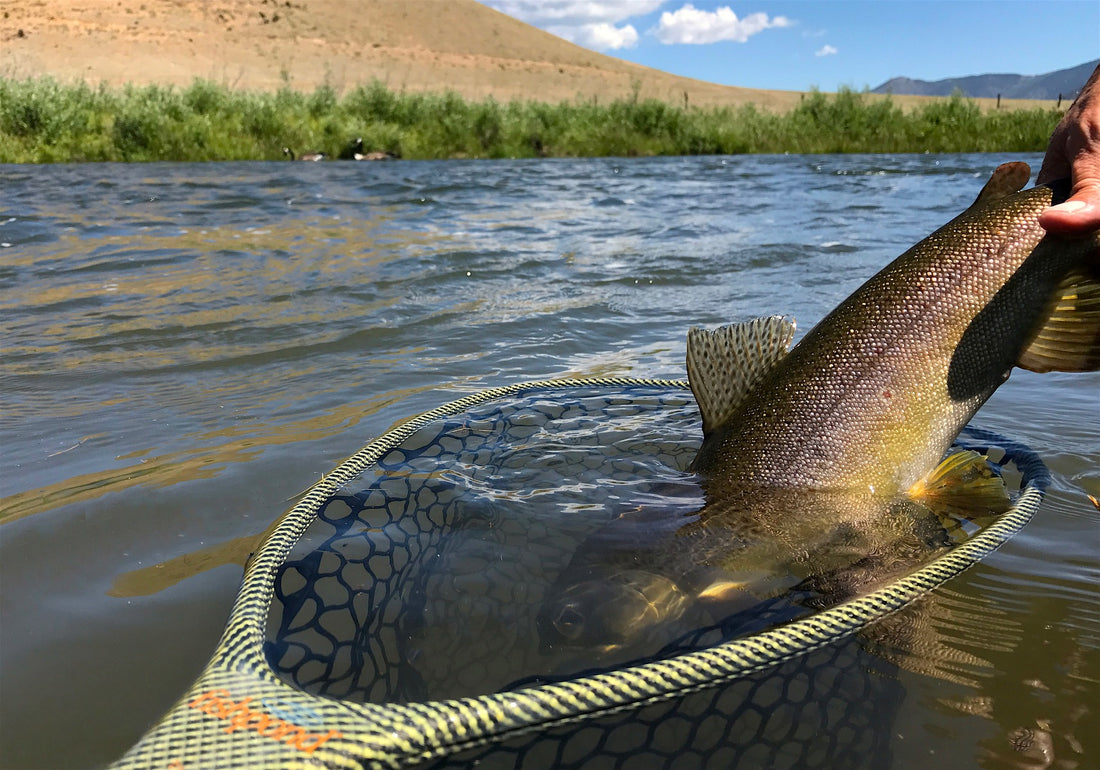 Measuring
Now that you have proof of your catch of a lifetime, why not get a quick measurement of the length of the fish. The Nomad series of nets have a built-in ruler on the handle of the net. Simply rest the nose of the fish at the top of the hoop and let the tail drape back on the handle while keeping them wet and find out just how big the fish is.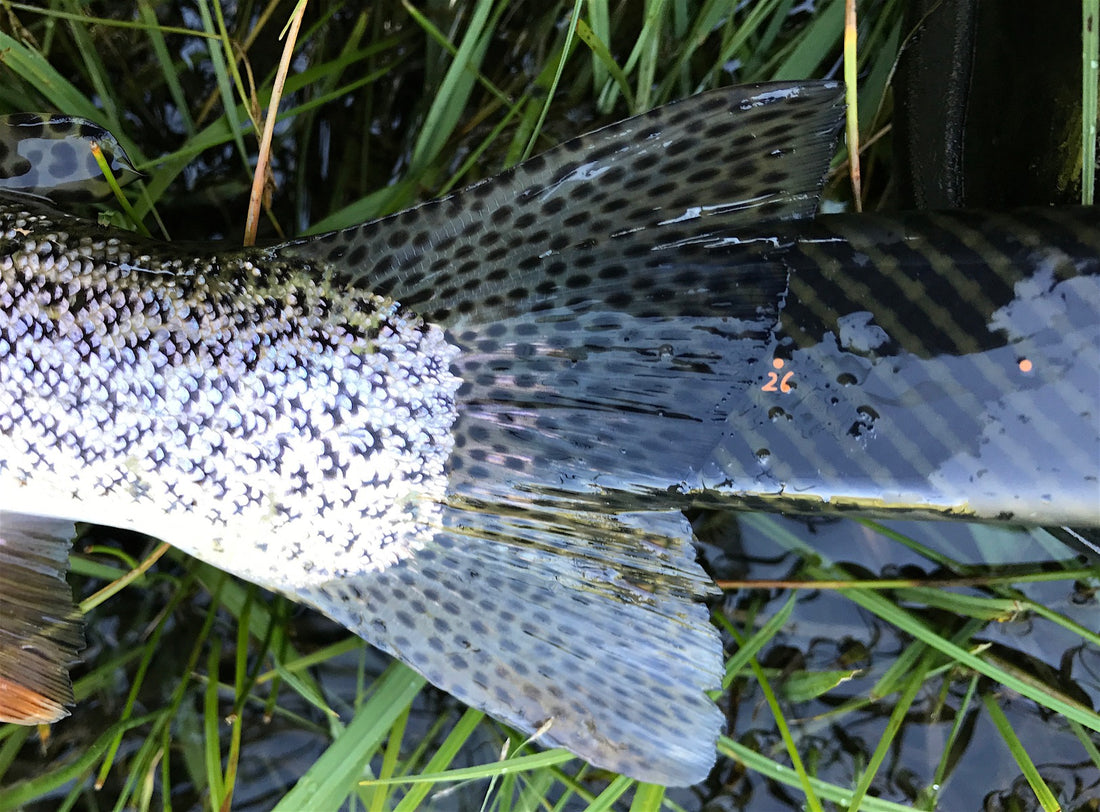 Stripping Basket
Not as obvious as some of the other uses, but it allows anglers to fish from the bank without having line get all caught up in the river's edge. You already have it on you, just tilt it on its side. A stripping basket is especially helpful when you are dealing with sinking lines. Don't come up short on your shot becuase your running line is on the river bottom or stuck in a stick.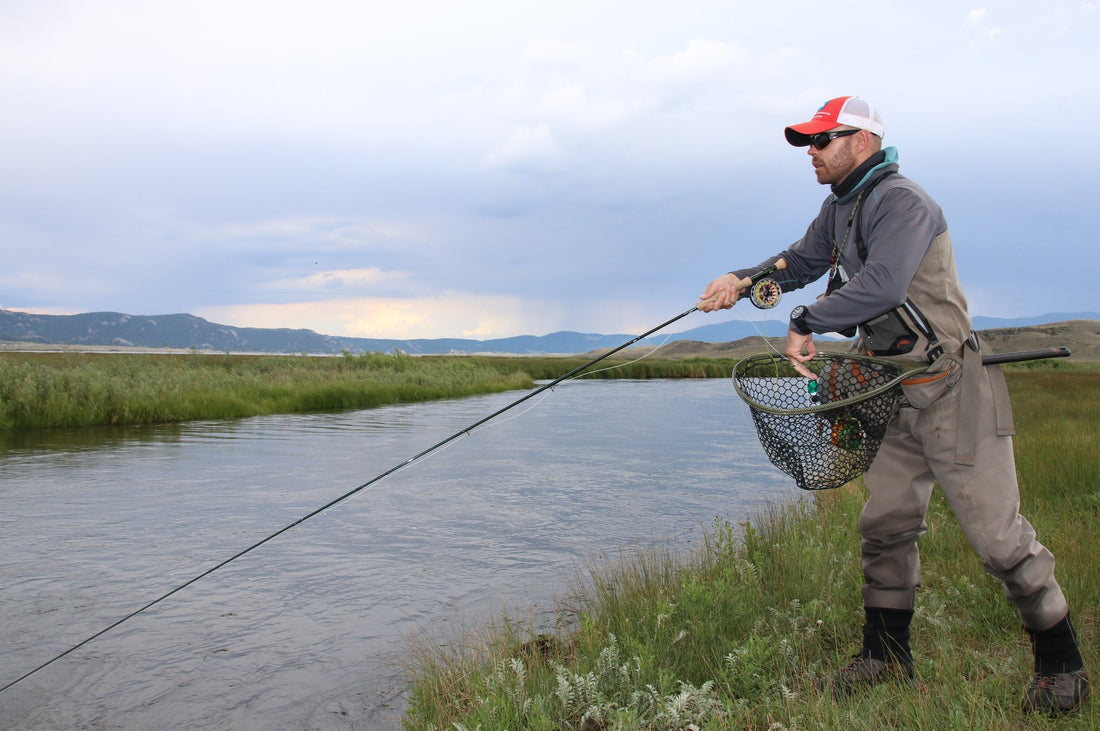 Floating Net
These nets are so light they float. If you are stillwater fishing they sit next to you waiting to be grabbed to land fish, but they also make for a floating stripping basket to catch heavy sinking running lines too.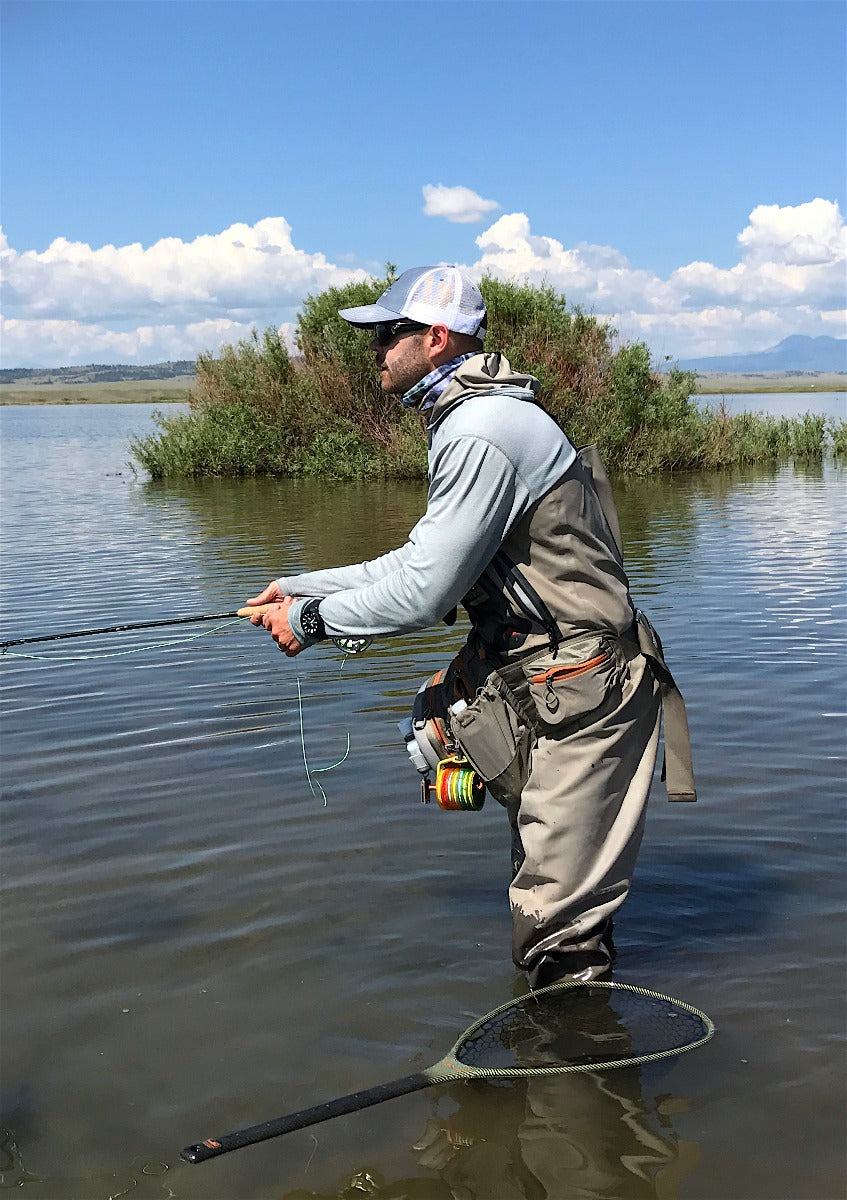 Wading Staff
It's nice to have a helping hand out on the river. The River Armor series of nets are strong enough to keep you upright as you move in and out of those hard to get to spots.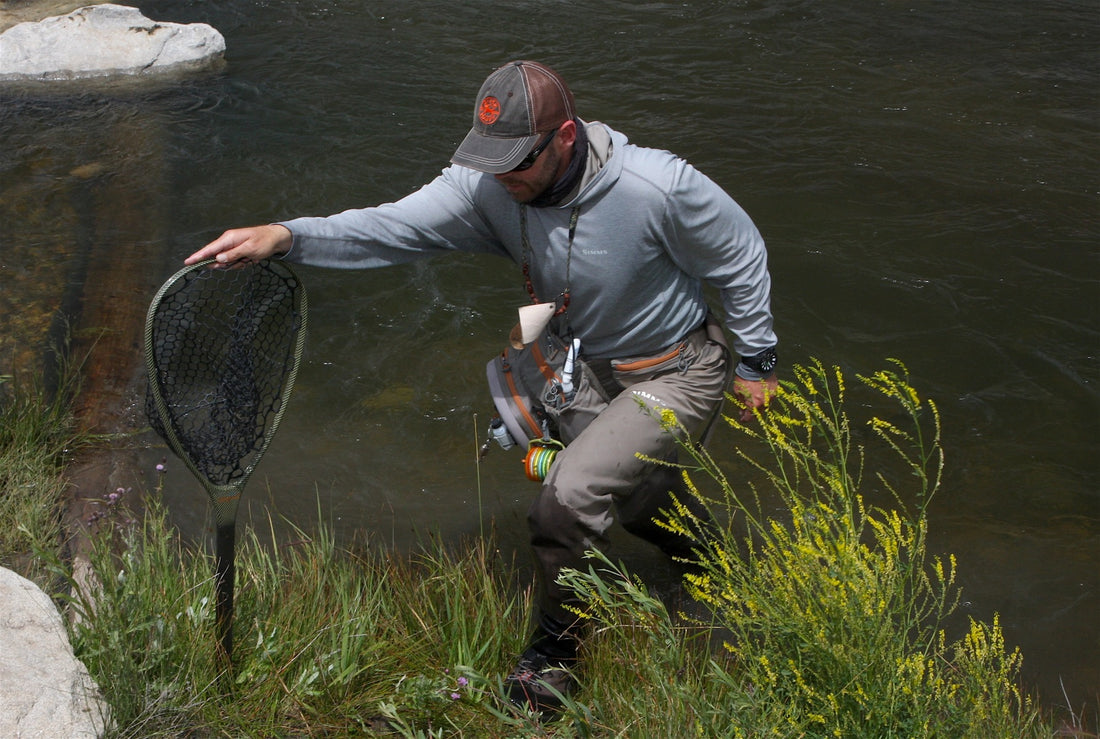 Trash Removal
We all need to be great stewards of the water and an empty net is a great way to pick up any trash you see before you start your hike home.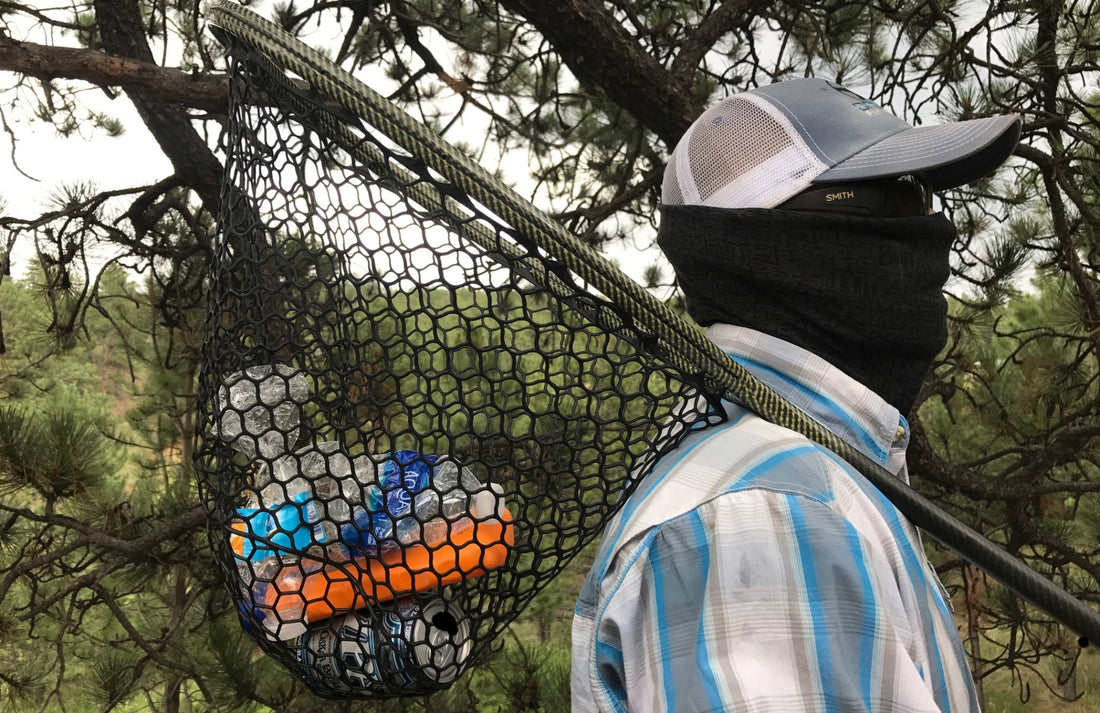 Fishpond Ambassador, Landon Mayer is fly fishing guide and author in the Florissant, CO area, calling the South Platte River his home waters. He has been guiding on these waters for the past seventeen years. Passion and love for the sport of fly fishing is what motivates Landon. His success in catching trout is fueled by an addiction of pursuing large trout with small flies and lightweight fly-fishing equipment. Landon also displays enthusiasm in teaching and demonstrating his techniques and on-river knowledge to fellow anglers.
You can reach him via these channels: Website | Facebook | Instagram