"THE DEIS WON'T GET BETTER WITH AGE; THIS ISN'T A FINE WINE. THE USACE NEEDS TO END IT, NOT EXTEND IT." - FISHPOND AMBASSADOR, SCOTT HED
Our purpose in supporting the effort to protect Bristol Bay extends well beyond preserving one of the world's greatest recreational fisheries. We've made a deliberate choice to put a voice to our deeply held values and fight to make a difference for species and habitats around the world. It is our opinion that brands and corporations have an obligation to use our platforms to support the type of work that creates a sustainable future for everyone. As a certified B Corporation, the degree to which we contribute to the protection of at-risk habitats is one of our most important measures of the success of the business as a whole. To that end, we've chosen to support organizations like the Bristol Bay Defense Fund and the Save Bristol Bay Coalition in an effort to protect the community of Bristol Bay from devastating economic and environmental losses. This spring, that included a $16,000 donation to the fight through proceeds and matching donations from the sale of our special edition Pebble Mine Wind River Roll Top Backpack. 
Fishpond Ambassador and man-on-the-front-line, Scott Hed, has been a major contributor to the cause for over 12 years. His efforts have helped bring the Pebble Mine issue out of Alaska and into the national spotlight. In the first week of May, the U.S. Army Corps of Engineers Alaska District announced that it would be extending the public comment period for the Pebble Limited Partnership draft environmental impact statement to June 29th. So, we thought we would take this opportunity to check in with Scott for an update from the front line:
"Can you believe we're still fighting to protect Bristol Bay, Alaska's world-renowned fishery – and all it supports – from the threat of the proposed Pebble Mine? If it feels like you've taken innumerable actions on this subject over the years? That's because you most likely have. Why do so many have to fight so hard and long for something that is so clearly important?
If you need a refresher on Bristol Bay, here's the Cliff's Notes version: Located in southwest Alaska, it's the most productive wild salmon fishery in the world (last year's run of 62 million sockeye was highest in recorded history of the fishery since 1893), worth $1.5 billion/year, supporting 14,000 jobs. It's a sport fishing and hunting destination of global renown.
Pebble is a large deposit of gold, copper, and molybdenum located in the headwaters of the Nushagak and Kvichak river systems – two of Bristol Bay's most prolific rivers for salmon.  Owner of the claims at the Pebble site is Northern Dynasty Minerals, a small exploration company out of Canada.
EPA had put forward a set of common-sense restrictions on disposal of mine waste into those two river systems back in 2014, but Pebble sued the agency, bringing the process to a standstill before the restrictions could be finalized. After the 2016 Presidential election, new EPA leadership settled the lawsuit with Pebble and Pebble finally applied for a Clean Water Act permit from the US Army Corps of Engineers (USACE) in late December 2017.
Pebble's permit has been on a fast-track with USACE, despite calls for the process to be robust, science-based, inclusive, and transparent. Calls for USACE to slow down the process have gone unheeded, and USACE's stated goal is to issue a final decision on Pebble's permit in early 2020 which makes it appear the process is on a politically-driven timeline and not a normal process timeline. The USACE review of Pebble's application fails to account for numerous risks, the cumulative effects of development at Pebble after the initial phase, and doesn't include an economic feasibility analysis. Recently, 65 retired federal and state agency scientists and managers with over 1,700 years of collective experience with Alaska issues sent a letter to Alaska's U.S. Senators, asking them to request a halt to the USACE process due to  inadequacies in the Draft Environmental Impact Statement.
In their effort to advance this project as fast as possible, Pebble has pulled out all the stops to buy influence in Washington, DC, recently hiring a just-retired Congressman and the head of a firm referred to as the most powerful lobbying operation in Washington. In the last two years alone, Pebble has spent almost $4.5 million on DC lobbyists. Pebble's CEO is due an "extraordinary bonus" of $12.5 million if the permits are secured on this timeline.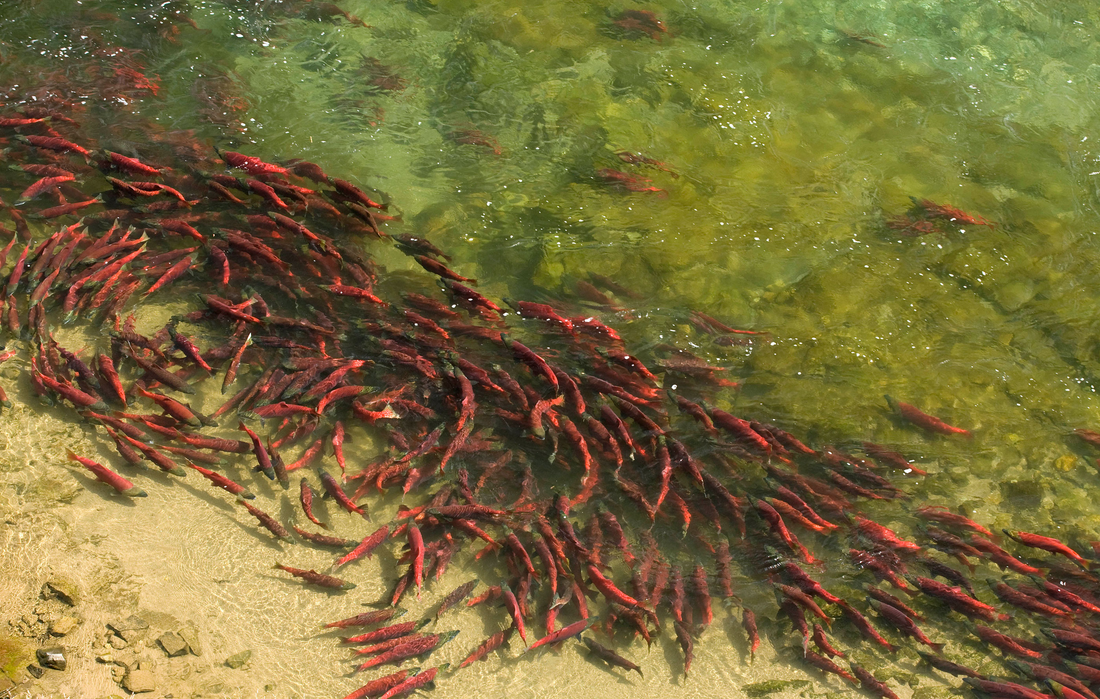 While Pebble is trying to get Alaskans and the American public to believe that they are only applying for permits to construct a mine with a 20-year lifespan which would only develop a small portion of the deposit, they remain extremely aggressive in promoting their project as a much larger opportunity to potential investors on the global mining circuit. Pebble needs a large financial backer – or someone to buy them out – in order to advance the project beyond permitting. In late April, an industry watchdog filed a complaint to U.S. and Canadian securities regulators alleging that Northern Dynasty Minerals misled investors about the controversial Pebble project.
Despite Pebble spending loads of money trying to influence public opinion in Bristol Bay and Alaska, recent polling shows that the majority of Alaskans remain opposed to the project, and that has remained relatively consistent over the years. 
Fishpond and the angling community have been extremely active in support of protecting Bristol Bay for over a decade, and we need to remain steadfast in the fight which is widely regarded as one of the most important conservation battles of our time. Pebble is and always has been the wrong mine in the wrong place, and nothing will change that.
The Army Corps of Engineers recently extended the comment period on Pebble's Draft Environmental Impact Statement (DEIS), but so much information is lacking that the document and process are fatally flawed. The comment period needs to be halted and only resumed once Pebble has submitted complete information and an accurate portrayal of the true long-term plans and impacts of their project on Bristol Bay. The DEIS won't get better with age; this isn't a fine wine. The USACE needs to end it, not extend it."
For more information and to take action, visit www.SaveBristolBay.org and follow www.Facebook.com/SaveBristolBay.
Financial support is needed more than ever to counter Pebble's efforts to ram this project through.  Donations can be made to the Bristol Bay Defense Fund at www.BristolBayDefenseFund.com